Session Speakers & Chairs

The Right Honourable Dato' Abdul Rahman bin Sebli | Chief Judge of Sabah and Sarawak | MALAYSIA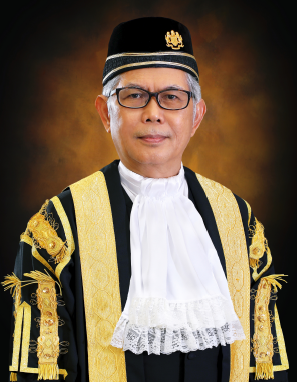 His Lordship Dato' Abdul Rahman bin Sebli was born on 25 January 1959 in Sarawak. His Lordship obtained his Bachelor of Laws (with Honours) from University of Malaya in 1983. Upon graduation His Lordship joined the Judicial and Legal Service of Malaysia in December 1983. 
Prior to His Lordship elevation to the High Court of Malaya, His Lordship had served in various capacities in the Judicial and Legal Departments of the Government of Malaysia.  Among the posts His Lordship held was that of Deputy Public Prosecutor in the State of Sarawak, Pahang, Kuala Lumpur, Senior Legal Officer at the Sarawak State Attorney-General's Chambers, Sessions Court Judge of Kota Bharu, Kelantan, Kota Kinabalu, Sabah and Miri, Sarawak. State Legal Advisor to the State of Pahang, Director of Legal Division at the Royal Malaysian Customs Putrajaya.   
On 15 September 2008, His Lordship was appointed as Judicial Commissioner and on 9 August 2010, His Lordship was elevated to the position of a Judge of the High Court of Malaya. His Lordship served at the High Court Kota Kinabalu, Shah Alam and the High Court at Johor Bahru until His Lordship elevation to the Court of Appeal. His Lordship was elevated to the Court of Appeal on 12 September 2014. 
On 8 August 2019 His Lordship was elevated to the position of a Judge of Federal Court and on 17 January 2023 His Lordship was appointed as the Chief Judge of Sabah and Sarawak. 
In recognition of His Lordship service to the State of Penang, His Lordship was conferred the award of Darjah Indera Mahkota Pahang (D.I.M.P) which carries the honorific title "Dato" by Sultan of Pahang in 2003. His Lordship is married to Datin Sarbanun binti Mokhtar and is blessed with seven children. 
Mr Bernard Banks | LAWASIA | NEW ZEALAND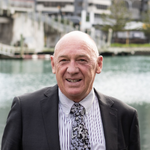 Bernard is a part time mentor and internal adviser and former Consultant at Gibson Sheat Lawyers, in Wellington, New Zealand. Earlier he was a Partner at Kiely Thompson Caisley in Wellington, a Crown Counsel at the Crown Law Office, Wellington and Office Solicitor for the Department of Labour Head Office. Employment law, public law and immigration law are his particular areas of interest.
Bernard has consulted on issues of employment law and labour market regulation in the region, including project roles for international organisations in Bangladesh, Indonesia, Fiji, Papua New Guinea, Timor Leste and Myanmar.
He has travelled regularly in the Asia Pacific region and looks forward keenly to the opportunity to resume these activities as we emerge from the restrictions necessitated by the pandemic, and he has offshore conference roles scheduled from late 2022 onwards. He greatly enjoys his professional relationships with employment law colleagues in many jurisdictions in the region.
Bernard is Chair of LAWASIA's Employment Law Committee and a Vice Chair of LAWASIA's Constitutional and Rule of Law Committee. He is a former Executive Committee member of the ASEAN New Zealand Business Council and serves as the Council's Laos Chapter Chair.
He is a co-author of Mazengarb's Employment Law textbook and a joint editor of the Employment Law Bulletin. He has been a speaker and moderator at numerous international conferences.
Mr Roger Chin | Sabah Law Society | MALAYSIA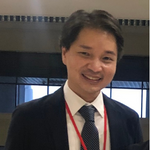 Roger Chin is the current President of the Sabah Law Society. Having graduated with an LLB and Bcom from The University of Melbourne, Victoria, Australia, he started the first part of career at Accenture as a Business Analyst in the Strategy Capability Group before entering the legal profession and eventually becoming a Partner in Chin Lau Wong & Foo, Sabah, Malaysia. He is a Barrister and Solicitor of the Supreme Court of Victoria, Australia and a registered patent, trade mark and industrial design agent. He practices mainly in the fields of dispute resolution, corporate & commercial and intellectual property with a keen interest on building businesses with clients and sourcing for investments for Sabah, Malaysia. 
Mr Alex De Silva | Bodipalar Ponnudurai De Silva Advocates & Solicitors | MALAYSIA
In a legal career spanning just over 30 years, Alex regularly appears as counsel in the Industrial Court, High Court, Court of Appeal and Federal Court. Alex is extensively experienced in many areas of civil litigation including corporate/company/shareholder disputes, defamation, commercial, banking, constitutional, administrative, industrial relations and trade union law. Many of the cases he has argued have been reported in the Malaysian law journals. 
In Industrial Relations matters, Alex regularly advises and handles employment disputes for and on behalf of employees, employers, and trade unions. The work ranges from dismissals, constructive dismissals, redundancies/retrenchments, collective agreements, trade disputes to union busting.  
Alex helms the Industrial Relations/Employment department in the firm. He recently won a landmark decision in the Federal Court related to fixed term contracts and rights of foreigners to full time employment in Malaysia. He had also handled a landmark decision in trade union law concerning absolute immunity conferred to trade unions from defamation actions. 
Alex is an active trainer with the Bar Council's Advocacy Training faculty, which is part of the International Advocacy Training Council, whose aims include promoting high standards of advocacy internationally. He has trained extensively in Malaysia. He has also trained in Singapore, Hong Kong, South Africa and recently in Sydney, Australia. 
Mr Michael Dias | Michael Dias & Associates | INDIA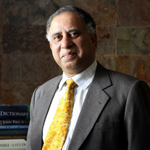 Mr Michael Dias is a Lawyer and Secretary, The Employer's Association – Delhi which was established in 1986. He is an Executive Member of the Governing Body of the All India Organization of Employers and has represented Indian Employers on National Labour Tripartite Forums, as also on Committees constituted by the ILO in India and overseas.
He is a nominated member of apex Chambers of Commerce & Industry and is currently the Employer Representative on various Statutory Boards constituted by the Government of India such as the Central Board of Trustees of the Employee's Provident Fund Organisation. He has also been a member of the Employees State Insurance Corporation for the last several years. He was invited by the International Labour Organization to Geneva to represent Indian Employers at the 'Meeting of Experts to Adopt Guidelines on Decent Work in Public Emergency Services', whereat he made notable contributions. He teaches at various Management Schools across India and also is a Trainer for large Corporates including Trans – National Companies and NGOs.
He has been a significant part of the Working Group constituted by the Prime Minister's Office regarding labour matters and has also been invited by the National Judicial Academy at Bhopal on various occasions as a Faculty to interact with senior Judges and Judicial Officers on various aspects of Labour and Employment Laws. He is a strong votary of win-win solutions in disputes between Workers and Employers. 
Mr Matt Lai | Lee and Li, Attorneys-at-Law | TAIWAN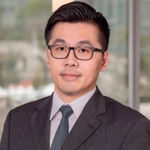 Matt's practice areas include: corporate, labor, M&A, and related dispute resolution. 
Extensive experience in assisting foreign clients to start up their business in Taiwan and handling various cross border transactions and advises on all employment matters, both contentious and non-contentious. His experiences include providing general corporate advice and employment advice on the daily operation of the company and the labor issues in the M&A transactions and handling various employment related litigation. He is also known for advising the clients in a clear, responsive and cost effective manner.  
He takes the lead role in the employment transfer project of the M&A transaction between Synopsys and Springsoft in 2012 and has represented Google to complete the transfer of thousands of employees from HTC to Google in a tight timeframe in 2017. 
He was nominated by Thomson Reuters as 2023 Thomson Reuters Stand-out Lawyer – independently rated lawyers and was invited by the Law Business Research to contribute a Taiwan exclusive chapter in the Labour and Employment Disputes Review since 2023. 
Ms Melissa K Pang, BBS, MH, JP, Pang & Associates | HONG KONG SAR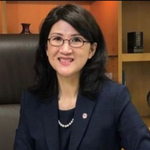 Ms Melissa Pang is the current President of LAWASIA, the Law Association for Asia and the Pacific.
Ms Pang is the Immediate Past President of the Law Society of Hong Kong and she has been serving as a Law Society Council member since 2005. Ms Pang currently serves as the Chairperson of the Diversity and Inclusion Committee. She is also a member of several other committees overseeing external affairs, constitutional affairs, human rights, Greater China legal affairs and Pro Bono and Community Work Recognition.
Ms Pang is admitted as a solicitor in Australia, England and Wales, and Hong Kong. She is also a Notary Public, Civil Celebrant, accredited mediator, associate member of the Hong Kong Institute of Arbitrators, and China Appointed Attesting Officer. Her main areas of practice are commercial law, property law and litigation. She is a Partner of Pang & Associates.
Ms Pang represents the Law Society in Judicial Officers Recommendation Commission. Ms Pang is the Chairperson of the Family Council, the Hong Kong Press Council and the Agency for Volunteer Service. She is also the member of Operations Review Committee of the ICAC, Hong Kong Housing Authority and Women's Commission. With her devotion to public service, Ms Pang was awarded the Medal of Honour in 2006 and Justice of the Peace in Hong Kong in 2010.