Session Speakers & Chairs

The Right Honourable Dato' Abdul Rahman bin Sebli | Chief Judge of Sabah and Sarawak | MALAYSIA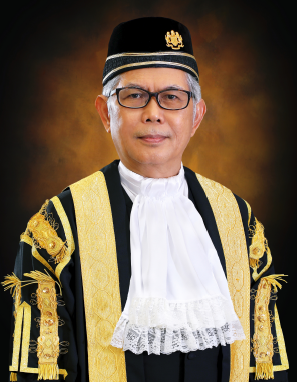 His Lordship Dato' Abdul Rahman bin Sebli was born on 25 January 1959 in Sarawak. His Lordship obtained his Bachelor of Laws (with Honours) from University of Malaya in 1983. Upon graduation His Lordship joined the Judicial and Legal Service of Malaysia in December 1983. 
Prior to His Lordship elevation to the High Court of Malaya, His Lordship had served in various capacities in the Judicial and Legal Departments of the Government of Malaysia.  Among the posts His Lordship held was that of Deputy Public Prosecutor in the State of Sarawak, Pahang, Kuala Lumpur, Senior Legal Officer at the Sarawak State Attorney-General's Chambers, Sessions Court Judge of Kota Bharu, Kelantan, Kota Kinabalu, Sabah and Miri, Sarawak. State Legal Advisor to the State of Pahang, Director of Legal Division at the Royal Malaysian Customs Putrajaya.   
On 15 September 2008, His Lordship was appointed as Judicial Commissioner and on 9 August 2010, His Lordship was elevated to the position of a Judge of the High Court of Malaya. His Lordship served at the High Court Kota Kinabalu, Shah Alam and the High Court at Johor Bahru until His Lordship elevation to the Court of Appeal. His Lordship was elevated to the Court of Appeal on 12 September 2014. 
On 8 August 2019 His Lordship was elevated to the position of a Judge of Federal Court and on 17 January 2023 His Lordship was appointed as the Chief Judge of Sabah and Sarawak. 
In recognition of His Lordship service to the State of Penang, His Lordship was conferred the award of Darjah Indera Mahkota Pahang (D.I.M.P) which carries the honorific title "Dato" by Sultan of Pahang in 2003. His Lordship is married to Datin Sarbanun binti Mokhtar and is blessed with seven children. 
Ms Selvamalar Alagaratnam | Skrine | MALAYSIA
Selvamalar is the head of the firm's Employment practice. She provides integrated support to a wide range of clients in various industries on all employment/human resource related matters including compliance with all laws applicable to employment relationships; managing the exit of employees whether by way of collective reduction in force exercises or individual terminations for misconduct or poor performance; protection of confidential and proprietary information; investigations and disciplinary actions; trade unions, both recognition and collective bargaining; dispute resolution at all levels and business immigration.
She is sought after by corporations to assist them in managing and navigating the social criteria in ESG requirements or guidance in Business and Human Rights.
She also provides strategic advice in internal fraud management advising clients in high profile and highly sensitive matters involving fraud perpetrated by employees; and the options available to the organisations to obtain redress against the wrongdoers. Her client base is spread across various sectors and includes regulators.
Her practice extends to focused compliance on bribery and corruption as well as acting for medical practitioners in negligence and malpractice suits.
Ms Lia Alizia | Makarim & Taira S | INDONESIA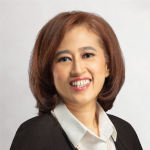 Lia is a talented lawyer, litigator, a leading advisor to many top businesses worldwide, and also one of the country's foremost legal practitioners, having been involved in some of the most high-profile matters over the years. She is the Managing Partner and leads the Corporate, Commercial and Litigation and Dispute Resolutions departments of M&T. She provides expert advice and oversight in large, complex corporate negotiations, and brings over 20 years of experience in managing legal aspects of commercial, transactional and corporate governance matters.
Lia adheres to strict ethical principles when representing clients before Indonesian courts and arbitration panels. Her practice does not only focus on litigation but also aims to provide advice to clients on how to minimize potential risks related to employment (including employment litigation and occupational health and safety), anti-bribery, anti-corruption, and litigation issues.
She is a sworn translator, author of a number of significant publications, and often speaks at local and overseas seminars and training programs on employment, litigation and corporate matters. She is also an Instructor Faculty at TRACE Anti-Bribery Specialist Accreditation, an Intellectual Property Rights Consultant, and a Chairman of the Board of Inter-Agency Cooperation of Indonesia Labour Law Consultant Association.
Mr Bernard Banks | LAWASIA | NEW ZEALAND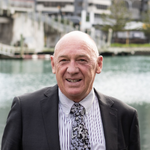 Bernard is a part time mentor and internal adviser and former Consultant at Gibson Sheat Lawyers, in Wellington, New Zealand. Earlier he was a Partner at Kiely Thompson Caisley in Wellington, a Crown Counsel at the Crown Law Office, Wellington and Office Solicitor for the Department of Labour Head Office. Employment law, public law and immigration law are his particular areas of interest.
Bernard has consulted on issues of employment law and labour market regulation in the region, including project roles for international organisations in Bangladesh, Indonesia, Fiji, Papua New Guinea, Timor Leste and Myanmar.
He has travelled regularly in the Asia Pacific region and looks forward keenly to the opportunity to resume these activities as we emerge from the restrictions necessitated by the pandemic, and he has offshore conference roles scheduled from late 2022 onwards. He greatly enjoys his professional relationships with employment law colleagues in many jurisdictions in the region.
Bernard is Chair of LAWASIA's Employment Law Committee and a Vice Chair of LAWASIA's Constitutional and Rule of Law Committee. He is a former Executive Committee member of the ASEAN New Zealand Business Council and serves as the Council's Laos Chapter Chair.
He is a co-author of Mazengarb's Employment Law textbook and a joint editor of the Employment Law Bulletin. He has been a speaker and moderator at numerous international conferences.
The Honourable Justice S. Ravindra Bhat | Supreme Court of India | INDIA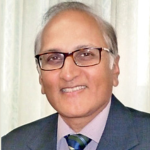 Justice S. Ravindra Bhat completed his LL.B. from Campus Law Centre, University of Delhi and enrolled as an advocate with the Delhi Bar in 1982. He thereafter practiced and was enrolled as an Advocate-on-Record in the Supreme Court in 1989. His practice predominantly comprised of public law, employment, education and constitutional disputes.
He was appointed as an Additional Judge of the Delhi High Court in 2004, and was confirmed as a Permanent Judge in 2006. He became the Chief Justice of the Rajasthan High Court in 2019, and was elevated to the Supreme Court in 2019.
Justice Bhat has delivered key judgments in several areas, from right to information to capital punishment, validity of constitutional amendments, intellectual property, arbitration, IBC, tax and insurance. Some of Justice Bhat's notable judgments of 2022 include sentencing guidelines for death penalty matters, striking down of statutory gender caps on women's participation in dance troupes as violative of the Constitution, disallowing tax exemption for supply of freebies by pharmaceutical companies, and applicability of double insurance policies in India.
Justice Bhat chairs the Juvenile Justice Committee of the Supreme Court, which periodically monitored actions by State agencies for the speedy rehabilitation of orphaned children during the COVID-19 pandemic. And more recently, chairs the Accessibility Committee of the Supreme Court, tasked with bringing changes to the Court's infrastructure – both physical and virtual – for better access to persons with disabilities.
In 2017, he was part of the B.N. Srikrishna Committee on Arbitration Reforms in India, set up by the Law Ministry, Govt. of India. Additionally, he has published papers and been invited to attend several international conferences, such as those organized by Harvard University, Deakin University, Texas A&M University, and institutions such as the World Trade Organization.
Mr Roger Chin | Sabah Law Society | MALAYSIA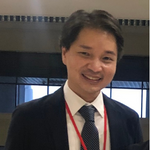 Roger Chin is the current President of the Sabah Law Society. Having graduated with an LLB and Bcom from The University of Melbourne, Victoria, Australia, he started the first part of career at Accenture as a Business Analyst in the Strategy Capability Group before entering the legal profession and eventually becoming a Partner in Chin Lau Wong & Foo, Sabah, Malaysia. He is a Barrister and Solicitor of the Supreme Court of Victoria, Australia and a registered patent, trade mark and industrial design agent. He practices mainly in the fields of dispute resolution, corporate & commercial and intellectual property with a keen interest on building businesses with clients and sourcing for investments for Sabah, Malaysia. 
Dato' Dr Cyrus V Das | Cyrus Das Advocates and Solicitors | MALAYSIA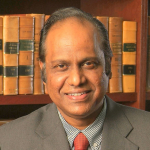 Cyrus Das (LLB (Hons.)); PhD is a senior legal practitioner at the Malaysian Bar.  He was the founding President of the Malaysian Society for Labour and Social Security Law.  He was Past President, Malaysian Bar Council from 1997 to 1999.  He is presently the Chairman of the LawAsia Constitutional & Rule of Law Committee and Honorary Life President of the Commonwealth Lawyers Association.
He is also a Fellow of the Malaysian Institute of Arbitrators.  He has authored and edited the following books:  Governments & Crisis Powers:  A Study of Emergency Laws (1996); Justice Through Law (Ed) 1997; Judges & Judicial Accountability (Co-Ed) 2004; Employment And Industrial Relations Law in Malaysia (Ed) 2013.
Vivek Daswaney | V Law Partners | INDIA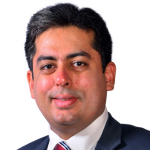 Vivek Daswaney is a founder partner of the law firm V Law Partners. His qualifications include LL.M and solicitor qualified with the Law Society in Mumbai and England & Wales.
His core strengths are in mergers & acquisitions, employment, real estate and general corporate commercial advisory. He also has substantial experience in corporate litigation & arbitration and has represented numerous corporations, both in India and oversees, in settlement of disputes and consequential re-organisation. His diverse experience and involvement is various areas of law over the years equips him in structuring mergers & acquisitions involving employment and HR related issues, insolvency resolution plans and handholding clients through the process keeping all aspects of corporate, real estate, employment, IPR, tax laws in perspective.
Vivek started his carrier in law as an Article Clerk in 1997 at ARA Law, Mumbai. In the course of his practice Vivek has been a partner at ALMT Legal, D.H. Law & Associates and IndusLaw. Vivek was one of the four Scholars selected to visit The Netherlands in April-May 2004 in the Group Study Exchange Program sponsored by the Rotary International. He is a certified Insolvency Professional registered with the Insolvency and Bankruptcy Board of India. He is often invited to speak in conferences and seminars across India and is also presently associated with a few law & management colleges in Mumbai as a visiting faculty.
Ms Putli Noor Asikin Binti Datu Gulam | Messrs Sikin&Co | MALAYSIA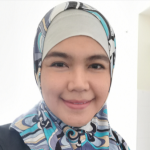 Sikin is a member of Sabah Law Society (formerly known as Sabah Law Association) since 2006.  She majored in Cyber Law and Intellectual Property in MARA Technology University and her practice area are both Civil and Criminal litigation, Conveyancing as well as Syari'e law.  She previously joined as Legal Associate of Vice President in Khazanah Nasional Berhad Group, an investment arm of Malaysia Government and handled multi billions mega projects such as Legoland Malaysia, Iskandar Puteri, Datai Langkawi, Datai Desaru and etc. Thereafter, she founded her own legal firm under the name of Messrs Sikin&Co, Malaysia who also has office facilities under Regus International.
Sikin participates not only locally but also internationally. Her esteemed legal firm also panel lawyers for government and private sectors, i.e Department of women affairs in Sabah and involved in helping women pro-borno. Further, she had experienced in handling cases globally at San Francisco, New York City and Los Angeles by using Artificial Intelligence lawyers. Her esteemed legal firm also been selected to participate in Global International Technology Exhibition (GITEX) in Dubai.
During pandemic Covid-19, she produced books on how to combat Covid-19 global impacts based on her Ph.D research.  She had also been awarded as Women Icon by World Women Association, 100 Sabah Women Inspirational Awards, 100 Malaysia Top Young CEO, 100 Most Successful Young Entrepreneurs, Women Excellence Awards as well as being featured as "Nona Superwomen" in Nona Magazine and many more.
She is also panel speakers for Malaysia Employment Law Conference held recently in Kuala Lumpur, Malaysia and also invited speakers globally.
Mr Alex De Silva | Bodipalar Ponnudurai De Silva Advocates & Solicitors | MALAYSIA
In a legal career spanning just over 30 years, Alex regularly appears as counsel in the Industrial Court, High Court, Court of Appeal and Federal Court. Alex is extensively experienced in many areas of civil litigation including corporate/company/shareholder disputes, defamation, commercial, banking, constitutional, administrative, industrial relations and trade union law. Many of the cases he has argued have been reported in the Malaysian law journals. 
In Industrial Relations matters, Alex regularly advises and handles employment disputes for and on behalf of employees, employers, and trade unions. The work ranges from dismissals, constructive dismissals, redundancies/retrenchments, collective agreements, trade disputes to union busting.  
Alex helms the Industrial Relations/Employment department in the firm. He recently won a landmark decision in the Federal Court related to fixed term contracts and rights of foreigners to full time employment in Malaysia. He had also handled a landmark decision in trade union law concerning absolute immunity conferred to trade unions from defamation actions. 
Alex is an active trainer with the Bar Council's Advocacy Training faculty, which is part of the International Advocacy Training Council, whose aims include promoting high standards of advocacy internationally. He has trained extensively in Malaysia. He has also trained in Singapore, Hong Kong, South Africa and recently in Sydney, Australia. 
Mr Michael Dias | Michael Dias & Associates | INDIA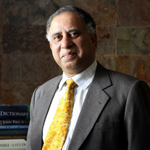 Mr Michael Dias is a Lawyer and Secretary, The Employer's Association – Delhi which was established in 1986. He is an Executive Member of the Governing Body of the All India Organization of Employers and has represented Indian Employers on National Labour Tripartite Forums, as also on Committees constituted by the ILO in India and overseas.
He is a nominated member of apex Chambers of Commerce & Industry and is currently the Employer Representative on various Statutory Boards constituted by the Government of India such as the Central Board of Trustees of the Employee's Provident Fund Organisation. He has also been a member of the Employees State Insurance Corporation for the last several years. He was invited by the International Labour Organization to Geneva to represent Indian Employers at the 'Meeting of Experts to Adopt Guidelines on Decent Work in Public Emergency Services', whereat he made notable contributions. He teaches at various Management Schools across India and also is a Trainer for large Corporates including Trans – National Companies and NGOs.
He has been a significant part of the Working Group constituted by the Prime Minister's Office regarding labour matters and has also been invited by the National Judicial Academy at Bhopal on various occasions as a Faculty to interact with senior Judges and Judicial Officers on various aspects of Labour and Employment Laws. He is a strong votary of win-win solutions in disputes between Workers and Employers. 
Mr John Dong | Baohua Law Firm | CHINA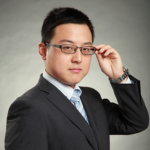 John Dong, the partner of Shanghai Baohua Law Firm, China and NY (USA) admitted Lawyer, has for long engaged in labour law, employment law, arbitration/litigation and the relevant consultation service. 
John has extensive experience in employment-related consultation, arbitration/litigation, and has provided customized advises for large-sized multinational enterprises, foreign enterprises, state-owned enterprises and private enterprises on employment law issues for years. In addition, he has also provided advises for HR daily affairs and participated in conciliation, arbitration and litigation of labour disputes on behalf of client. 
John is familiar with labor-related laws and regulations as well as government policies for non-Chinese employment. He helps clients in dealing with emergencies and crisis, provide assistance for clients in communicating and negotiating with employees and labour unions. John has experiences in helping large-sized multinational enterprises, foreign enterprises and state-owned enterprises on reduction in work force and employee transfer issues with respect to M&A and corporate restructuring. John is also an expert in international commercial arbitration concerning Chinese labour law, has acted as a consultant of Chinese labour law in multiple important international commercial arbitrations. John is sensitive to the legislation and developing tendency of labour law as well as capable of helping clients to take effective measures. In recent years, he has provided outstanding legal service to clients when facing the new problems involving human resource outsourcing, labour dispatching, transformation of corporate nature and etc. 
John is ranked as famous lawyer in leader board, Rising Star, Asian leading lawyer in labour and employment law and outstanding lawyer by agencies such as Chambers, Legal Band, CLECSS and so on for many times. 
In addition, John has published quite a few legal articles, some of which were embodied by the core legal journals such as "Hebei Law Science". He has also authored publications such as Interpretation of the Latest Labor Contract Law Cases (bilingual edition), 2012 China Labor Law Almanac (bilingual edition)" and HR Full Process Legal Advisor which received numerous favourable comments.
Ms Da Eun Han | Law firm LAW-WIN | SOUTH KOREA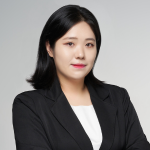 Da Eun Han is a member of Korean Bar Association. She went to international school in Kuala Lumpur, Malaysia for secondary school, and majored in BSc Psychology in University College London (UCL), London, UK. She graduated UCL, with qualified as a member of the British psychological society. While studying laws at Law School in Korea, she focused on studying wide range of Korean laws and on professional experience such as having a work experience in the prosecutor office in Korea. 
Da Eun Han also has a wide range of experience with corporate law, especially with Start-ups company. As she is open to new experience and social changes such as new technologies, she wrote some Legal Column about corporate law for the Start-ups, blockchain, Meta-verse and NFT. She is also actively seeking to provide legal information to the general audience by broadcasting in the broadcast stations, YTN, on a regular basis. 
Da Eun Han, with her in-depth understanding of different cultures from her own experience of living abroad, fluency in English, is now in a foreign affairs team in Lawfirm Law-Win. She handles various range of legal cases, where foreign clients need legal service in Korea, including civil, criminal, divorce cases etc. She also holds a Judicial Interpreter License to provide more efficient and professional legal services for foreign clients.  
Ms Yeon Jae Jeong | Law firm LAW-WIN | SOUTH KOREA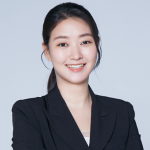 Yeonjae is a member in Korean Bar Association. She majored in Aerospace, Logistics, and International Law in Korea Aerospace University and so her practice area is international trade (air logistics, marine logistics), transportation of the trade (maritime law, aerospace law) and economic law. She interned at Shin & Kim in Hanoi and able to experience the necessary procedures for establishing a joint venture or making investments in foreign countries and she learned how to fill the legal gaps. 
Yeonjae participates not only involved in business between companies, but also involved in work between people. She learned how to listen to and convey diverse voices through spending her time in international school with a variety of people. So, she is striving to represent the voices of diverse individuals in diverse positions; she has written a research essay on the legal status of those who work at the airport, attended a human rights commission meeting to make a decision regarding workplace harassment and so on. 
Yeonjae is now in a foreign affairs team in Lawfirm Law-Win and process the cases with foreign client and foreign corporations solving problems by viewing the case from various perspectives. Also, she holds a Judicial Interpreter License to help people to get sufficient legal assistance from different cultural background. 
Mr Matt Lai | Lee and Li, Attorneys-at-Law | TAIWAN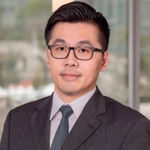 Matt's practice areas include: corporate, labor, M&A, and related dispute resolution. 
Extensive experience in assisting foreign clients to start up their business in Taiwan and handling various cross border transactions and advises on all employment matters, both contentious and non-contentious. His experiences include providing general corporate advice and employment advice on the daily operation of the company and the labor issues in the M&A transactions and handling various employment related litigation. He is also known for advising the clients in a clear, responsive and cost effective manner.  
He takes the lead role in the employment transfer project of the M&A transaction between Synopsys and Springsoft in 2012 and has represented Google to complete the transfer of thousands of employees from HTC to Google in a tight timeframe in 2017. 
He was nominated by Thomson Reuters as 2023 Thomson Reuters Stand-out Lawyer – independently rated lawyers and was invited by the Law Business Research to contribute a Taiwan exclusive chapter in the Labour and Employment Disputes Review since 2023. 
Ms Janice Anne Leo | Steven Thiru & Sudhar Partnership | MALAYSIA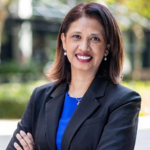 Janice Anne Leo graduated in 1997 from the University of London (LL.B. (Hons)). She completed the Certificate in Legal Practice at University Malaya in 1999 and was admitted as an Advocate & Solicitor of the High Court of Malaya in 2000. She subsequently obtained her Masters degree in Industrial Relations and Human Resource Management from the University of Sydney in August 2002.
In October 2002, Janice joined Messrs Shook Lin & Bok as a Legal Associate, specializing in employment law, and was made a Partner with effect from 1st January 2011. In May 2018, Janice joined Messrs Steven Thiru & Sudhar Partnership, a boutique dispute resolution firm,
as a Partner.
She has handled numerous employment related disputes at the Industrial Court and judicial review applications at the High Court, and argued appeals at the Court of Appeal and Federal Court. Janice also handles various aspects of employment related advisory work for both
local and foreign clients. In addition to this, Janice's other area of practice include administrative law, planning law and general litigation.
Janice also speaks on employment related matters at conferences/seminars both locally and internationally.
Janice is a member of the Malaysian Bar Council Industrial and Employment Law Committee (IELC) and has been actively involved continuing legal education seminars organized by the IELC
Ms May Lu | Shanghai Yaowang Law Firm | CHINA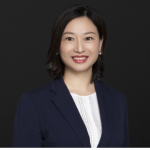 May is the Managing Partner of Shanghai YaoWang Law Offices. She has practiced law in China for almost 18 years.  May is admitted to practice law in China and in State of New York, United States. She is fluent in English and Mandarin. 
May is experienced in the area of anti-bribery and corruption law, employment law, anti-unfair competition law, corporate law, contract law, and a number of other areas.  She has rich experience in advising on issues in relation to collective labor disputes, RIF projects, FCPA investigations, anti-bribery compliance and investigations, training, white-collar crime and misconduct investigations, resulting disciplinary actions, and dispute resolution in China. She understands international commercial practices and has experience in commercial litigation and labour arbitrations in China. She works closely with multinational companies and overseas lawyers as well as Chinese companies in advising on employment, regulatory compliance, and foreign direct investment in China. 
Mr S.S Naganand | JUSTLAW - LAWASIA | INDIA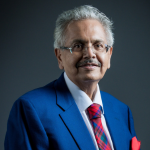 An LLB, triple Gold Medallist, a qualified Chartered Accountant with a national merit rank to his credit, and the recipient of a 'Living Legend of the Law' Award conferred by the Bar Association of India, founding member SS Naganand's legal career spans almost four decades, starting from 1981. He was designated Senior Advocate by the High Court of Karnataka in 2003 and is currently serving as the Vice President of the Bar Association of India.He was also appointed an Alternate Councillor of LAWASIA and also serves as a member of the Executive Committee of LAWASIA.
He has also been President of the Karnataka (India) Section of the International Commission of Jurists, Chairman of Maharani Laxmi Ammani College and Trust and is a Trustee of the Sri Sathya Sai Central Trust, and a member of their Council of Management as well as of the Lahiri Advocates Foundation. He was also a Senior Partner at M/s Sundaraswamy, Ramdas and Anand, Advocates (SRA) till 2008.
Mr Naganand concentrates his practice on Corporate and Commercial Laws, International Trade and Business Laws, Taxation Laws, Intellectual Property Law, Infrastructure, Power & Electricity Laws, Venture Capital Investments, Arbitration and Mediation and Land Laws. Mr Naganand is one of the most well known Senior Advocates in Karnataka and has represented some of the biggest corporate names in the country, recently acting as Lead Counsel for the consortium of Banks represented by the State Bank of India against the United Breweries Group before the High Court of Karnataka, the DRT, the DRAT and the Supreme Court.
He also has a thriving constitutional litigation practice and a vast commercial litigation practice that includes disputes relating to oppression and mismanagement, bankruptcy proceedings etc. He has advised a host of clients in respect of insolvency proceedings and issues arising under the Insolvency and Bankruptcy Code of 2016 as well as under the Securitisation and Reconstruction of Financial Assets and Enforcement of Security Interest Act 2002. He has represented clients from the Aerospace sector including Hindustan Aeronautics Limited (HAL), the Indian Space Resarch Organisation (ISRO), Antrix Corporation and others before the Hon'ble High Court of Karnataka and the Commercial Courts before Bengaluru. He has also advised the families of air crash victims regarding the Warsaw Convention of Liability of Aircraft Operators.
He also has a vast intellectual property practice and has appeared before the High Court of Karnataka as well as the Supreme Court of India in a host of IP disputes pertaining to "Tiger balm" the well-known pain relief balm, "Nandini" the Milk brand of the Karnataka Milk Federation, as well as against "Vogue," the Conde Nast magazine on the trademark "vogue." He has a strong pro bono practice as well and his commitment to society is as alive as his love for the law.
Mr Amirali B. Nasir, MH, JP | The Law Society of Hong Kong | HONG KONG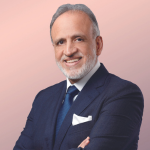 Mr Amirali B. Nasir is presently Vice-President of the Law Society of Hong Kong and founder of Nasirs® Solicitors.
He presently chairs, among others, the International Legal Affairs Committee, InnoTech Committee, Constitutional Affairs and Human Rights Committee, Guide Working Party, Solicitors Practice Rules, Solicitor's Accounts Committee and the Solicitors Indemnity Fund Limited which provides professional indemnity cover to all law firms.
He is a member of the Court of Final Appeal Rules Committee, a director of eBRAM (online MedArb), Council Member of: (i) IBA, (ii) Union Internationale des Advocats (UIA) (also Regional Secretary for Asia for UIA), and (iii) Commonwealth Lawyers Association.
Mr Nasir grew up in Marylebone, London, qualified as a solicitor, in England and Wales, then in Hong Kong and was also admitted as a solicitor at the Dubai International Financial Centre. He is also a trustee of a local religious charitable trust serving the local community in all aspects of life. He was previously a member of the Equal Opportunities Commission and on the Committee on the Promotion of Racial Harmony.
Ms Melissa K Pang, BBS, MH, JP, Pang & Associates | HONG KONG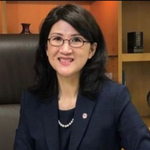 Ms Melissa Pang is the current President of LAWASIA, the Law Association for Asia and the Pacific.
Ms Pang is the Immediate Past President of the Law Society of Hong Kong and she has been serving as a Law Society Council member since 2005. Ms Pang currently serves as the Chairperson of the Diversity and Inclusion Committee. She is also a member of several other committees overseeing external affairs, constitutional affairs, human rights, Greater China legal affairs and Pro Bono and Community Work Recognition.
Ms Pang is admitted as a solicitor in Australia, England and Wales, and Hong Kong. She is also a Notary Public, Civil Celebrant, accredited mediator, associate member of the Hong Kong Institute of Arbitrators, and China Appointed Attesting Officer. Her main areas of practice are commercial law, property law and litigation. She is a Partner of Pang & Associates.
Ms Pang represents the Law Society in Judicial Officers Recommendation Commission. Ms Pang is the Chairperson of the Family Council, the Hong Kong Press Council and the Agency for Volunteer Service. She is also the member of Operations Review Committee of the ICAC, Hong Kong Housing Authority and Women's Commission. With her devotion to public service, Ms Pang was awarded the Medal of Honour in 2006 and Justice of the Peace in Hong Kong in 2010.
Ms Dasom Park, Law firm LAW-WIN | SOUTH KOREA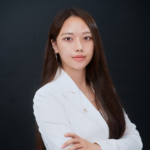 Attorney Dasom Park majored in ASEAN Politics at the Graduate School of International and Area Studies at Hankuk University of Foreign Studies and is currently a Ph.D Candidate. In addition, she is an attorney with expertise in Southeast Asia, such as writing a manuscript for the Korea Legislation Research Institute (KLRI)'s 《Issue Brief on Foreign Laws 2022, No.4 Anti-corruption law in ASEAN: Myanmar》, 《Issue Brief on Foreign Laws 2022, No.5 Anti-corruption law in ASEAN: Vietnam》.
She interned at Nelson Mullins Riley & Scarborough LLP (Atlanta, GA, U.S.), and holds a Judicial Interpreter License. She communicated with various foreign clients and carried out various criminal, civil and juvenile cases with outstanding results. Attorney Dasom Park is currently a foreign affairs team working-level manager in Law Firm LAWWIN, and is working hard to contribute to helping foreigners settle in Korea. She has gathered 48 judicial interpreters who speak 13 languages, and gave them legal education so that they could work well as judicial interpreters. Through these efforts, she is contributing to foreigners receiving sufficient legal assistance in Korean society.
In addition, she organized the system so that children of multicultural families can receive sufficient Korean language and cultural education in Korean society. Meanwhile, she is working with members of the foreign affairs team to create an environment where foreign workers can work without discrimination in Korean society. Not only she works to solve legal problems for foreigners but also she tries to provide assistance to victims of crime and multicultural families with help of many judicial interpreters. They are collaborating in various ways for public interest purposes to improve the awareness of Korean society on these issues. 
Ms Pooja Prabhakar | BCP Associates LLP | INDIA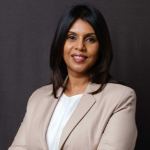 Pooja is a Risk Management expert with a career spanning 2 decades in the US and India in two diversely different fields of tech and law. She is responsible for the creation of innovative Legal Audit Technology in the area of Labour & Employment laws that has widespread use in the industry today. Having successfully envisioned and rolled out enterprise Legal Audit programs powered by AI across large multi-national companies in India, she is regarded as a pathbreaker and legal influencer. In addition, Pooja has created solution frameworks for the implementation of the Prevention of Sexual Harassment at the Workplace Act including creating one of the first e-Modules in India that has trained over half a million employees across various companies. While in the US, Pooja worked for Fortune 50 companies in the areas of audit & compliance and enterprise e-Discovery. 
Pooja is the Vice-President of Karnataka Employers' Association and is involved in expanding the 62-year-old organisation through collaborations with the ILO via its apex bodies and employers' federations in various countries like the Singapore National Employers' Federation.  
She holds a Master of Science degree in Management from Central Connecticut State University, USA and a Bachelor of Engineering in Information Science & Technology from Bangalore University and is certified in Risk Management from London School of Economics and ESG from CII, India. 
She is the recipient of awards such as Transformance Woman Leadership award & LexFalcon Legal award and is an Independent Director on the Boards of a few Indian corporations. 
Mr Saurabh Prakash | Saurabh A P & Co | INDIA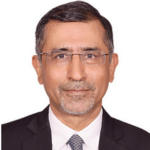 Saurabh is a fourth-generation lawyer with 35 years of practice. He specializes in employment (labour and service) laws, and practices mainly before the Supreme Court and High Courts. He has a B. Tech. in Chemical Engineering and has worked as a software engineer (with what is now Tata Consultancy Services) when he worked on projects with the World Bank in Washington D.C. and Yale Corporation, NJ.
He has acted both as a lawyer, and as an arbitrator, in disputes involving engineering contracts. 
Ms Cathy Qu | River Delta law Firm | CHINA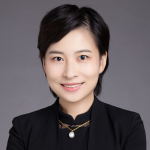 Qu Xiaorong (Cathy) is the vice president and senior partner of River Delta Law Firm, and she has worked extensively in Chinese labor law sector for nearly 20 years.  
Cathy's practice specializes in labour law and human resources compliance, with a particular focus on representing employers and managements in arbitration and litigation, and advising clients on layoffs and retrenchment, dismissal and termination negotiations, internal policy improvement, as well as all facets of HR-related compliance and diversified dispute resolutions. Recent years, Cathy paid increasing attention on anti-workplace sexual harassment and has successfully undertaken several contentious and non-contentious cases with profound social impact.  
Cathy serves as the legal adviser of many Fortune 500 companies, such as Danaher Group, HSBC, J.P.Morgan, Envista Group, AIG, Columbia Group, Lear Group, Fendi, Hormel, Keppel Land and etc. She has also been invited to provide over 100 training sessions in English or Chinese for government departments, industry associations, chambers of commerce, and well-known multinational enterprises. 
Mr Amardeep Singh Toor | Lee Hishammuddin Allen & Gledhill | MALAYSIA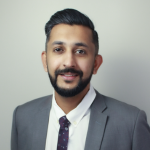 Amardeep handles both litigation and advisory matters on all aspects of employment and industrial relations law. He regularly appears in the Industrial Court to defend employers in unjust dismissal and trade disputes claims as well as the High Court, Court of Appeal and Federal Court.
Amardeep provides regular advice on all areas of employment and industrial relations law including retrenchment and reorganization exercises, transfer exercises, restructuring senior management positions, voluntary and mutual separation schemes, sexual harassment, misconduct and disciplinary proceedings, performance management and review and development of employment documentation and policies. He also advises corporate clients on immigration laws and on management of their foreign workers and expatriates, as well as employment-related tax laws in Malaysia.
Amardeep is recognised as a "Next Generation Partner" by The Legal 500 Asia Pacific and "Up and Coming" by Chambers Asia-Pacific in the field of Labour and Employment. Amardeep is often commended for his outstanding communication skills, quality of work, timeliness and pragmatic approach.
Amardeep was also recommended by The Legal 500 for immigration law and the management of foreign workers. Amardeep was recognised as a "Rising Star" in the Asian Legal Business – Malaysia 2022, an annual listing of lawyers under the age of 40 who are delivering high-quality work, earning accolades from their colleagues, superiors and clients.
He has contributed several articles to the Industrial Law Reports published by The Malaysian Current Law Journal and is a regular speaker at the national Industrial Relations Law Conference and Malaysian Employment Law Conference. Amardeep is also a member of the Bar Council's Industrial & Employment Law Committee. A graduate of the University of the West of England, Bristol, and a member of the Honourable Society of Lincoln's Inn, Amardeep was called to the Bar of England and Wales in 2012. He was admitted as an advocate and solicitor of the High Court of Malaya in 2013.
Ms Chisako Takaya | Mori Hameda and Associates | JAPAN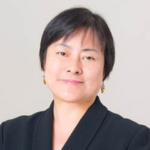 Chisako Takaya has 29 years of legal experience handling complex employment, litigation, cross border transactions, mergers and acquisitions and general corporate matters. She is a well-known and highly experienced litigator, mainly representing employers in labour disputes. She was selected as a leading lawyer in the Employment section in Chambers Asia-Pacific 2023, within top 5 lawyers of the "Nikkei' lawyer survey 2022, a "Leading Individual" in the Labour and Employment section in the Legal 500 Asia Pacific 2023, leading lawyer in the Labour and Employment Law section n the 13th Edition of Best Lawyers in Japan, a leading lawyer in the Labour & Employment section in asialaw PROILES Asialaw Leading Lawyer 2023. 
She also serves as vice chair of the Labour Issue Committee of Daini Tokyo Bar Association and vice chair of the International Relationship Committee of Japan Federation of Bar Association. She is also a member of the Labour Law Committee of Japan Federation of Bar Association. 
Mr David Tiang | Tiang & Partners | HONG KONG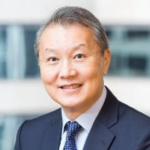 David is the Founding Partner of Tiang & Partners. His current primary focus is on governance, risk management and compliance, and he also has extensive experience in corporate commercial matters in China and other Asia jurisdictions.
David has worked in Sydney, Hong Kong and Shanghai for different international law firms and was the Asia Regional Counsel for General Electric and Walmart. He was a Partner with King & Wood Mallesons based in Shanghai from 2012 until the establishment of Tiang & Partners in 2017.
He received his LL.B and LL.M from University of Sydney and graduate diploma in Chinese Law from the University of Hong Kong. He is qualified to practice in Australia (NSW), Hong Kong and UK.
Ms Tina Wang | River Delta Law Firm Overseas Labor & Employment Law Center | CHINA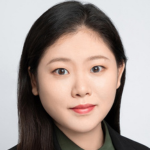 Tina is the Partner and Director of Overseas L&E law center of River Delta Law Firm. Tina has graduated from Russian Saint-Petersburg State University with a Master's degree of LLM, majored in International Law. Since joining RDL, she has been committed to the research and practice of overseas labor and employment law.
Tina has assisted hundreds of Chinese enterprises with labor and employment law services during the investment in Asia Pacific countries and regions. Tina has practical working experience in cross border labor disputes resolution during international assignment, employment compliance management of Multinational Enterprises in APAC, and disputes in relation to confidentiality and restrictive covenants in the process of recruitment and termination. In recent years, Tina has been focusing on the flexible employment and digital labor topics, she has assisted with multinational companies in proper utilizing digital labor in overseas countries, disputes resolution of independent contractor's misclassification, compliance and flexibility of employment outsourcing service.
Tina has provided legal services to around 100 Chinese Enterprises to assist them go abroad, including Ctrip, Alibaba, Tencent, JD.COM, Mindray, H3C, CATL, SMIC and etc.
Mr Thomas Peter Wijaya | AKSET | INDONESIA
Thomas is AKSET's key member for matters relating to labor/employment matters as well as work related to non-governmental organizations and aid-funded projects in Indonesia. He has also been involved in various general corporate and foreign investment matters, mergers & acquisitions transactions, as well as infrastructure projects. 
Thomas graduated from Universitas Gadjah Mada. He is a licensed advocate and member of the Indonesian Advocates Association (PERADI) and the Indonesia Labor Law Consultant Association (HKHKI). 
Ms Keat Ching Wong | Zul Rafique & Partners | MALAYSIA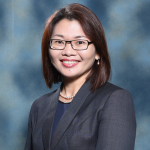 Wong Keat Ching is a Partner of the Industrial Relations & Dispute Resolution practice group at ZUL RAFIQUE & Partners. She holds a Bachelor of Arts in Law (Hons) from the University of Nottingham and the Certificate in Legal Practice (CLP). She was admitted as Advocate & Solicitor of the High Court of Malaya in 1998.
Keat Ching is an active litigator and has appeared at all levels in the Malaysian Courts, from the Industrial Court to the Federal Court. Apart from advising on cases involving workplace misconduct, sexual harassment, poor performance, redundancy and fixed term contracts, Keat Ching also provides regular advice on corporate restructuring affecting employees, voluntary separation scheme (VSS), labour due diligence as well as legal forensic investigations to mismanagement, conflict of interests, abuse of power and breach of fiduciary duties.
Keat Ching currently serves as the Vice Chair of the LAWASIA Employment Law Committee and Co-Deputy Chair of the Bar Council's Industrial & Employment Law Committee. She has been recognised as a Distinguished Practitioner in Labour and Employment by Asialaw Profiles and ranked in Band 1 for Labour and Employment by Chambers Asia-Pacific and Legal 500 Asia-Pacific.
Ms Janice Wong Heu Fun | Leong & Wong Advocates | MALAYSIA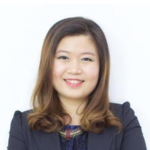 Janice began her career at Messrs Zul Rafique & Partners where she chambered in 2007. She was admitted as an Advocate and Solicitor of the High Court in Malaya in 2008. Thereafter she continued to practise law in the Industrial Relations division of Zul Rafique &Partners until 2011. She handled and assisted in dismissal cases as well as employment advisory work including voluntary separation schemes, retrenchment, transfer as well as employment restructuring exercises.
Janice then expanded her exposure in other areas of practice where she joined Messrs Kadir, Andri & Partners in 2011 and practiced law in the Corporate Restructuring division. She joined Messrs Shook Lin & Bok in 2013 and practised in the General Litigation and Employment divisions.
Having worked with 3 distinguished firms in Kuala Lumpur for a total of approximately 7 years, Janice decided to return home and be close to her family. She was admitted as an Advocate of the High Court in Sabah and Sarawak in Sabah in 2014. As a Legal Assistant in one of the largest firms in Sabah, Janice continued her practice in civil litigations, employment and industrial relations.
After about 9 years of experience in legal practice, particularly in litigation, Janice desires to pursue a more challenging role in her career. She set up a legal firm – Messrs Leong & Wong – with another experienced practitioner in January 2017. Janice handles dismissal cases, mainly representing employers in the Industrial Court. She also handles employment advisory work including retrenchment, voluntary separations scheme, poor performance, employee's misconduct, employment restructuring exercises, drafting of contracts of employment and employee handbook. Janice has appeared as counsel and co-counsel at all tiers of the Malaysian Courts from the Industrial Court to the Federal Court.
Janice has been empanelled as an Adjudicator with the Kuala Lumpur Regional Centre for Arbitration [now known as Asian International Arbitration Centre (AIAC)]. She is presently the Chair of the Labour Law Subcommittee of the Sabah Law Society.
Ms Sherry Xi | Baohua Law Firm | CHINA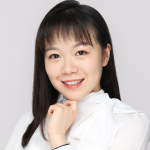 After graduation from the University of Edinburgh with a Master's degree of LLM, Qinyun XI (Sherry) joined Shanghai Baohua Law Firm and has been committed to the field of employment and labour law.  
She owns extensive work experiences and professional skills in labour law and related areas, and is specialized in dealing with HR and labour law related daily cases, establishing labour and HR management systems, and resolving labour disputes in relation to confidentiality and non-compete, large personnel settlement and labour relation project, individual information protection, etc. 
She provides legal service in various areas of labour law to clients coming from all walks of life and different countries, including but not limited to a number of Fortune 500 companies, large state-owned enterprises and their local headquarters, etc. 
In addition, Sherry is the co-author of a series of books HR legal counsel, guiding HR to handle labour law related issues efficiently and in compliance. 
Mr Yeong Hui Yap | Chooi & Company Advocates & Solicitors | MALAYSIA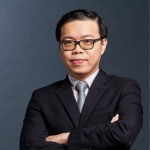 Yeong Hui deals with all areas of employment and industrial relations law, including the employment aspects of mergers & acquisitions and restructuring exercises, as well as internal investigations, employee work passes, personal data protection, occupational health & safety and compliance matters.
He also deals with shipping and commodities-related contentious and non-contentious matters, including matters relating to charter-parties and bills of lading, marine insurance, shipping casualties, international sale of goods and handles related litigation and arbitration matters.